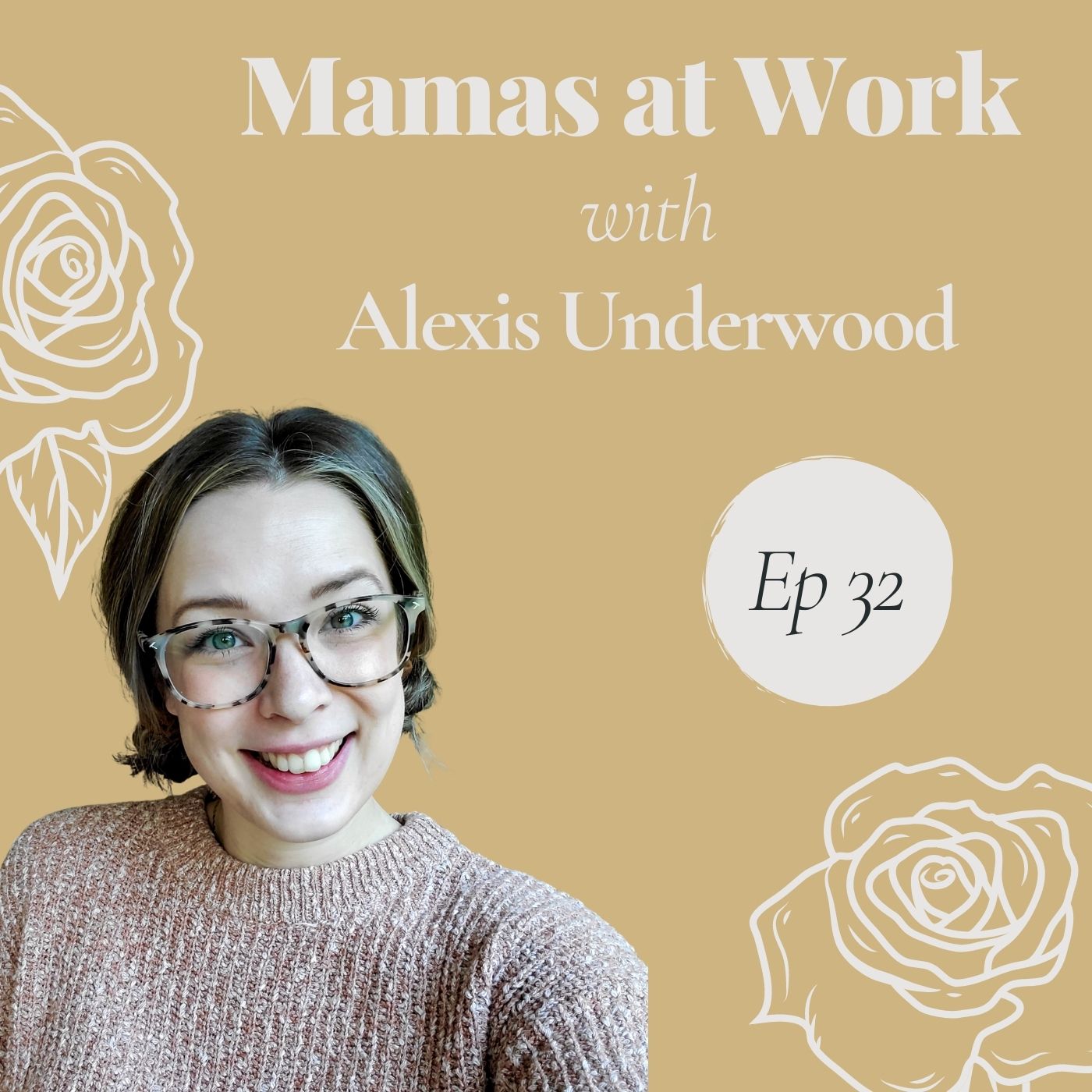 Today's guest is named Alexis, but she's affectionately known as the "Branding Queen" by her clients. She's a Jesus-loving, coffee-obsessed, crunchy mama building freedom for her family while helping other women do the same for theirs. She discovered her love for brand and web design through her experience with my first business making keepsake jewelry (Verity and Co Designs). She's always enjoyed being artistic and her background is in science, which means she's thriving in this because it's the perfect balance of linear thinking and intuitive design.
She's very passionate about helping other mamas find and thrive in a healthy balance between their maternal role and their other God-given passions and talents, so this business is so much more than just focusing on brand and website design. Through her work, she gets to help each woman she works with understand and learn to express her deeper purposes, step into alignment in her faith and with her family, and grow in her business for further financial and time freedom. When she's not working, you'll find her researching homesteading, tending to her chicken flock, planning or working in the garden, loosely unschooling/homeschooling her toddlers, or cooking something healthy for her family.
Be sure to sign up for the next cycle of the By You Design Program! Find her at the links below!
And as always, check out my Facebook Group for the Mamas at Work Podcast.
Please reach out to me on Facebook or Instagram, or email me at mamasatwork.hr@gmail.com if you want to be a guest!
---
Piano Rock Instrumental by Hyde - Free Instrumentals https://soundcloud.com/davidhydemusic​
Creative Commons — Attribution 3.0 Unported— CC BY 3.0 
Free Download / Stream: https://bit.ly/PianoRockInstrumental​
Music promoted by Audio Library https://youtu.be/AlAxo66T11w
---