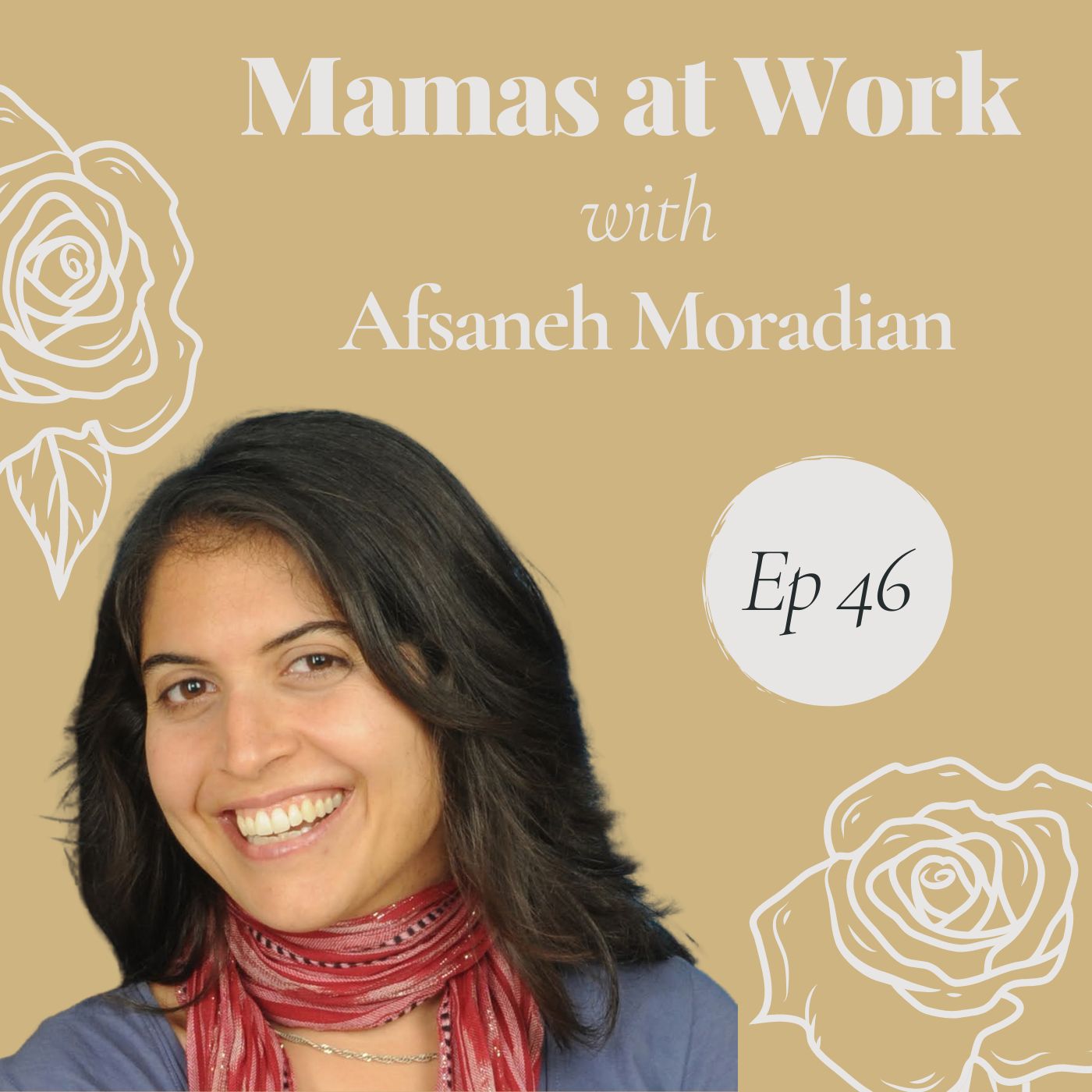 Today, my guest on the Mamas at Work podcast is Afsaneh Moradian. We talk about all things homeschooling and raising an LGBTQIA+ child, so this is one episode you do not want to miss!
Afsaneh Moradian is a homeschooling coach and author of the beloved picture book series Jamie is Jamie which has sold over 15,000 copies internationally and has become a classroom and home library favorite. As a homeschooling coach, she guides adults by giving them the language to communicate effectively with their children, empowering them to create learning spaces that are safe and inclusive, so children can thrive. 
Afsaneh is a doctoral candidate in education and has a Masters in Education. As an educator and curriculum writer for over 20 years, she has worked with hundreds of students from preschool to graduate level.
Afsaneh has an amazing Freebie for Mamas at Work listeners, click the link here for her "3 Skills You Need for Successful Homeschooling" PDF.
And please don't forget to follow her at her links below;
And as always, check out my Facebook Group for the Mamas at Work Podcast.
Please reach out to me on Facebook or Instagram, or email me at mamasatwork.hr@gmail.com if you want to be a guest!
---
Piano Rock Instrumental by Hyde - Free Instrumentals https://soundcloud.com/davidhydemusic​
Creative Commons — Attribution 3.0 Unported— CC BY 3.0 
Free Download / Stream: https://bit.ly/PianoRockInstrumental​
Music promoted by Audio Library https://youtu.be/AlAxo66T11w
---